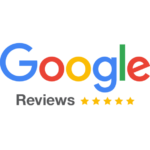 Good Things You Have Heard About Us
Here's what our Amazing Clients have to say till now. Customer satisfaction is our top priority. 
This is service provider for repairing house hold gadgets. I have engaged their service for my fridge repair. They technician provided by them was well experienced . He worked as per system and identified root cause speedily. Replaced two small parts and fridge was back in action. No unnecessary repairs and no pressing for annual contract like other people. Efficient job.

When they first walked in my home they was greeted very nicely. I told them the issue and before running a diagnostic they already knew what the problem was. I went to previous Printer repair shops and they would just send me back my Printer and tell me to go Service Center. These guys know their business very well. Thank you,

They really do a great job with my Refrigerator and washing Machine . Also they're also consistent when it comes to their customer service and communication. I'm not tech savvy, but the staff keep you informed and knowledgeable before making any repairs in affordable price.

Excellent service and Installation CCTV Camera in Mumbai. So much more affordable and timely. I had my CCTV Camera Installed during the holidays, and there was no delay. My CCTV Cameras is perfect now. Highly recommend.